The Crime Scene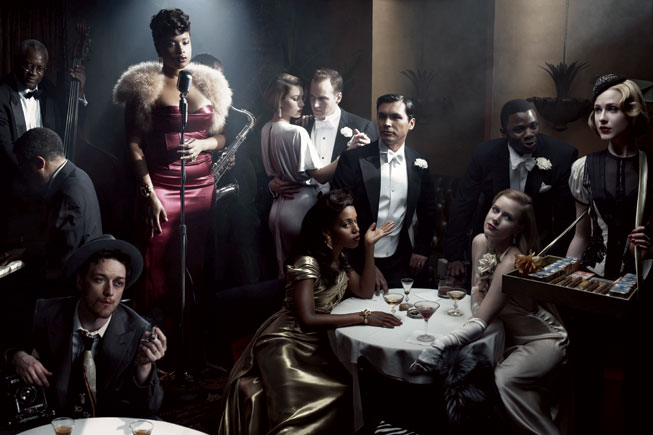 The Club
The Interrogation
I think Annie Leibovitz's photography is always so astounding! I looked at her alot in one of my modules last year, for her use of narrative, props & beautiful use of lighting.
When I brought my work round to a Noir theme I looked in to her photographs from the 2007 Hollywood Portfolio: Killers Kill, Dead Men Die.
In particular her image "The Club", was a big inspiration for my image "The Card Game". I would have loved the access to props and costumes that she will have had (well, her wardrobe/stylist people), but I guess her budget will have been something abit higher than mine!