My favourite exhibition to visit in London each year is the National Portrait Gallery's annual photographic portrait prize - first established in 2003 as the Schweppes Photographic Portrait Prize, changing in 2006 and 2007 to simply the Photographic Portrait Prize, and in 2008 it became the Taylor Wessing Photographic Portrait Prize.
It was in it's first year as the Taylor Wessing Photographic Portrait Prize that I first stumbled upon it, and I haven't missed one since!
The exhibition brings together 60 new portraits by photographers from around the world and every year there is an incredible array of images on show. There is often the common theme of pictures of famous people and pictures by already well known photographers, but there are also some extra special individual works that make it through to the final exhibition, and those are the ones I am always most excited to see!
Below are some of my favourites from this year's selection: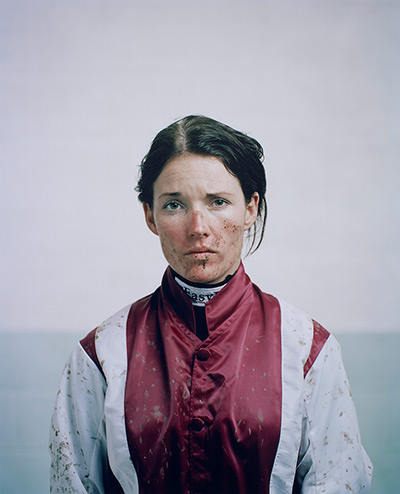 Jockey Katie Walsh by Spencer Murphy
Man with Owl and Lucy by

Deana Kolenčìkovà
Latvia, 2012 by Clare Hewitt
Andrew's favourite:
Choir Master
by Rosie Hallam
And my absolute favourite:
Fabio
by Andy Massaccesi
I'm not really sure why this picture of a man carrying a goat in his backpack didn't win, but I love it! It is an uplifting image, with beautiful lighting, a gorgeous colour palette and an incredible subject!
The exhibition finishes on February 9th and I highly recommend paying it a visit. Entry is only £3 (half price with an Art Fund Pass) so it's certainly worth it...even if it is only to go and see the picture of a man and his goat... You won't be disappointed!